Topics

Definition of Hebrew Names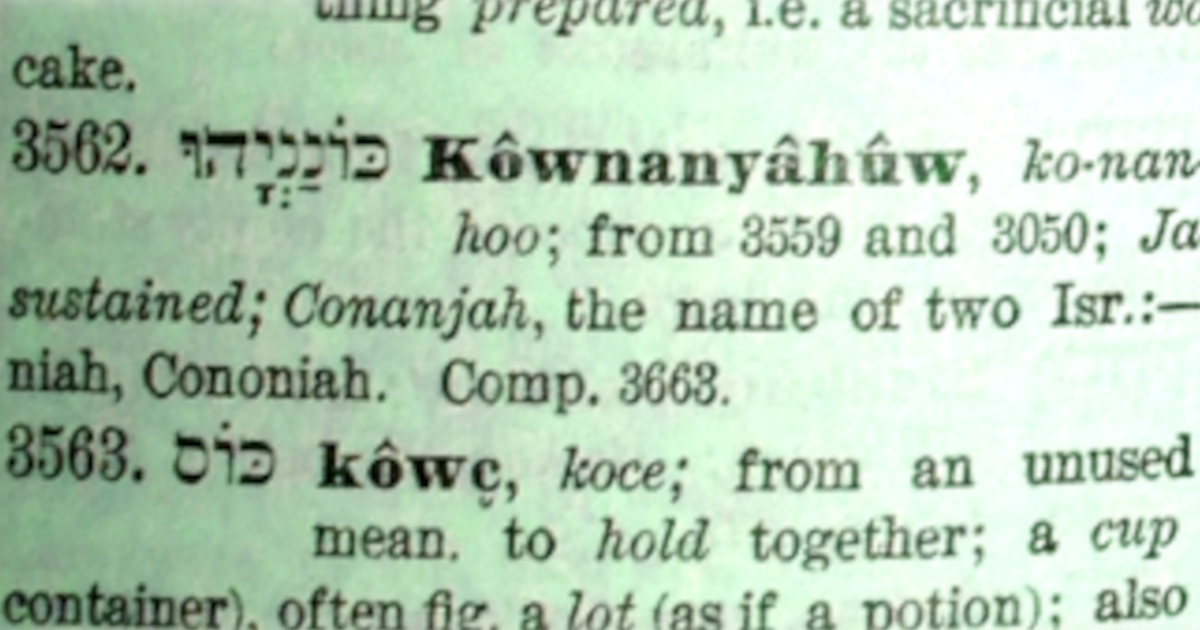 Mahalaleel
By Jeff A. Benner
In Hebrew, this name is written as מהללאל (ma-ha-la-ley-eyl, Strong's #4111) and is a combination of two words, מהלל and אל. The root of מהלל is הלל (ha-lal, Strong's #1984) and means "to shine." This can be the shining of a light such as from a flame or the moon, but figuratively the shining of a person's character such as his fame or pride. From this root comes the word מהלל (ma-ha-lal, Strong's #4110) meaning "shining" or "one who shines."

The second word is אל (eyl, Strong's #410), which literally means "mighty one," but is often transliterated as "El." The meaning of the name מהללאל can be "The shining of El or "The shining one of El."
---
If you would like to be notified of new articles from this website...

---
Related Pages by Jeff A. Benner
---