Topics

Definition of Hebrew Names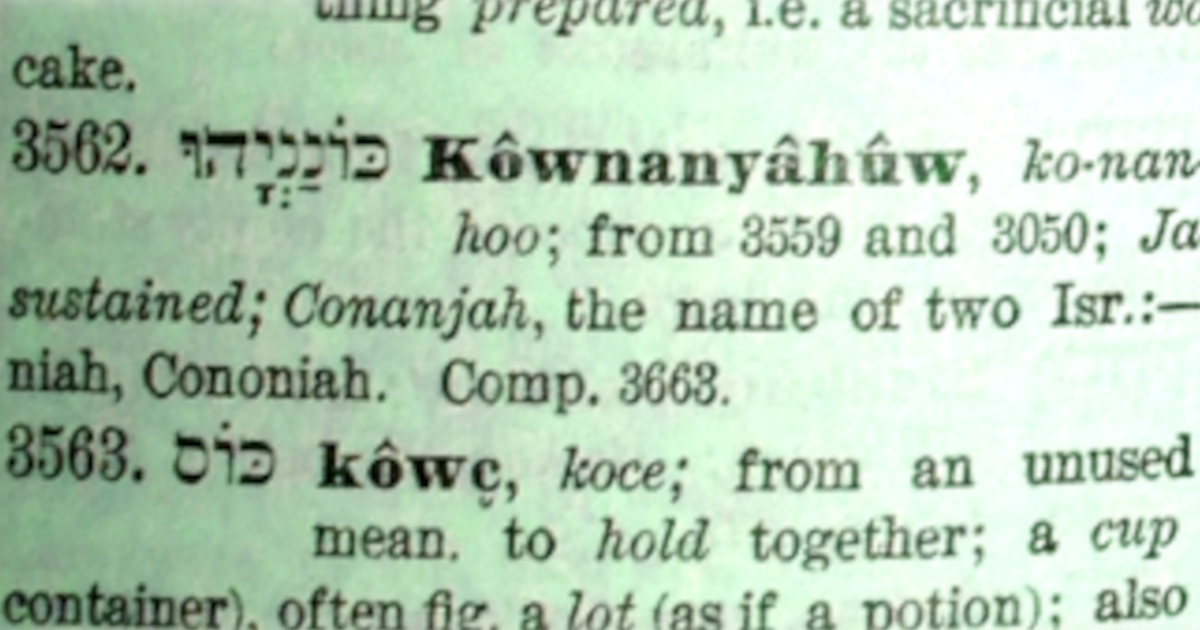 John
By Jeff A. Benner
In the Greek New Testament the name John is written as Ἰωάννης (Ioannes). This is a Greek transliteration of the Hebrew name יוחנן (yohhanan, Strong's #3110), which is a name found in the Old Testament.
And the sons of Josiah were, the firstborn Johanan, the second Jehoiakim, the third Zedekiah, the fourth Shallum. (KJV, 1 Chronicles 3:15)
The name יוחנן (yohhanan) is a compound name consisting of two words, יו (yo) and חנן (hhanan). חנן (hhanan) is a verb mean "he provides protection." The word יו (yo) is universally accepted as a form of the name יהוה (YHWH/Yahweh). When these two words are combined we have the meaning "Yahweh provides protection."
---
If you would like to be notified of new articles from this website...

---
Related Pages by Jeff A. Benner
---