Topics

Definition of Hebrew Names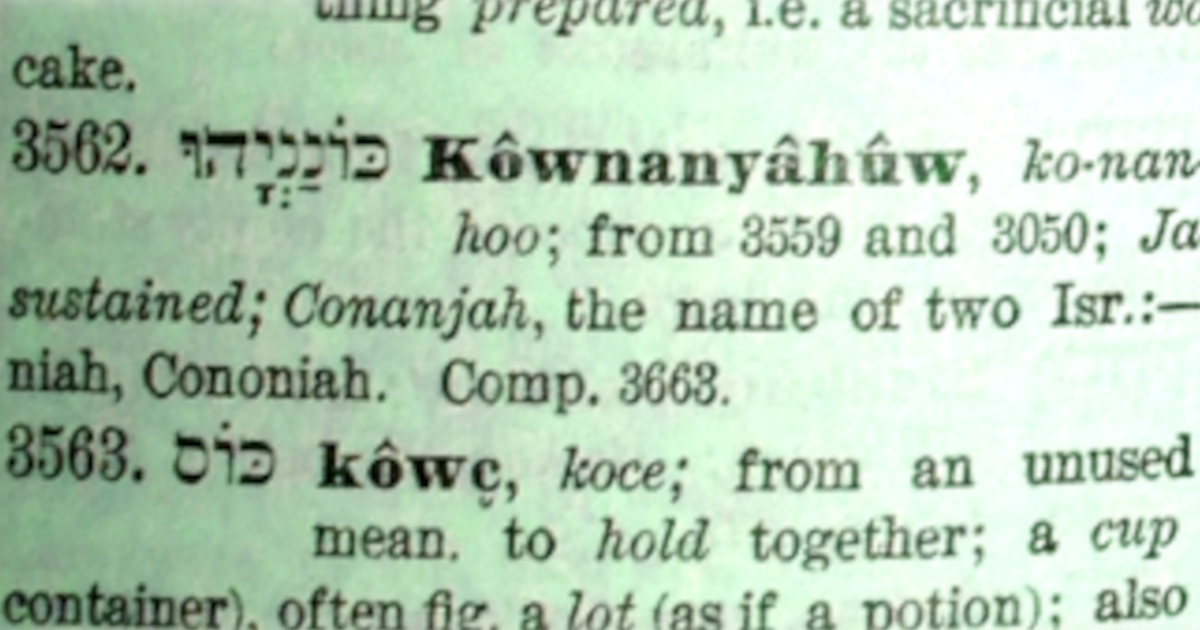 Jericho
By Jeff A. Benner
Jericho is written in Hebrew as ירחו (y'rey'hho, Strong's #3405). This name is derived from the noun ירה (y'rey'ahh, Strong's #3394), which means "moon." This noun is derived from the unused parent root רח (rahh), which is the root of several other words including רוח (ru'ahh, Strong's #7307) meaning "wind," אורח (o'rehh, Strong's #736) meaning "caravan" and רחה (re'hheh, Strong's #7347) meaning "millstone." All of these words have the common meaning of "following a prescribed path." The moon follows a prescribed path through the night sky, the wind follows a prescribed path in each season, a caravan follows a prescribed path to different cities and the round millstone is turned round and round, a prescribed path, on another stone.

Attached to the word ירה (y'rey'ahh), meaning "moon," is the suffix ו (o), which means "his." So the name ירחו (y'rey'hho) means "his moon."
---
If you would like to be notified of new articles from this website...

---
Related Pages by Jeff A. Benner
---