Topics

Definition of Hebrew Names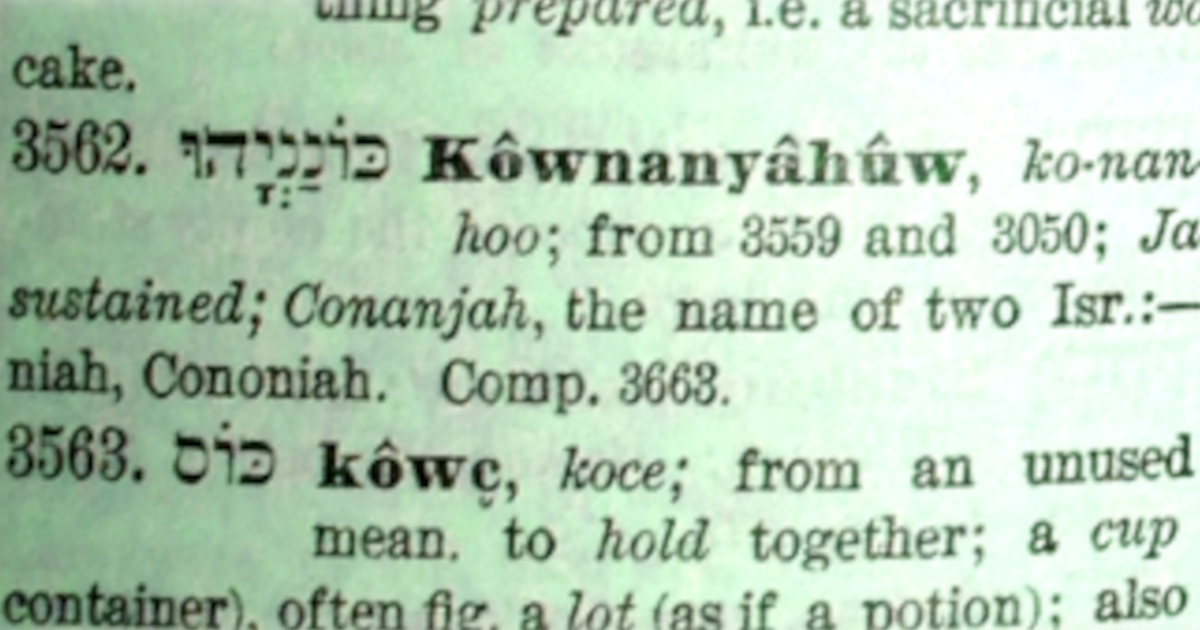 Bartholomew
By Jeff A. Benner
Philip, and Bartholomew; Thomas, and Matthew the publican; James the son of Alphaeus, and Lebbaeus, whose surname was Thaddaeus; (KJV, Matthew 10:3)
The name Bartholomew is an Aramaic name that is written as בר תלמי (bar talmey). The Aramaic word בר (bar, Strong's #1247) means "son of..," so bar talmey means "Son of Talmey." תלמי (talmey, Strong's #8526) is a Biblical Hebrew name derived from the noun תלם (telem, Strong's #8525) meaning "furrow."

In the book of John Bartholomew is identified as Nathanael. In Hebrew this name is written as נתנאל (natanel, Strong's #5417), which is a combination of the verb נתן (N.T.N, Strong's #5414) meaning "give," and the noun אל (el, Strong's #410) meaning "mighty one" or "god."

It is likely that Bartholomew's full Hebrew name is נתנאל בר תלמי (natanel bar talmey / Nathanel son of Talmey).
---
If you would like to be notified of new articles from this website...

---
Related Pages by Jeff A. Benner
---