Topics

Definition of Modern Hebrew Words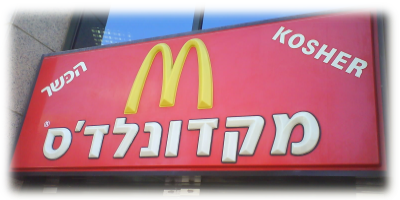 Sabra
By Jeff A. Benner
An Israeli born in the land of Israel, in contrast to one who has immigrated, is called a צבר (sabra), which is a word of Arabic origin and is an Arabic word for the prickly pear cactus. The following article from Wikipedia explains why this word was chosen for native Israelis.
Sabra is a term used to describe a Jew born in Israeli territory; the term is also usually inclusive of Jews born during the period of the establishment of the state of Israel. The word "sabra" is Arabic and Jewish immigrants to Palestine began using it in the early 1930s, according to the Dictionary of Slang (Hebrew) written by Israeli Rubik Rozental. The allusion is to a tenacious, thorny desert plant with a thick hide that conceals a sweet, softer interior, suggesting that even though the Israeli Sabra are rough and masculine on the outside, they are delicate and sensitive on the inside. In the United States, this cactus variety is known as the Prickly Pear. In 2010 over 4,000,000 Israeli Jews (70%) were Sabras, with an even greater percentage of Israeli Jewish youths falling into this category
---
If you would like to be notified of new articles from this website...

---
Related Pages by Jeff A. Benner
---