Topics

Definition of Modern Hebrew Words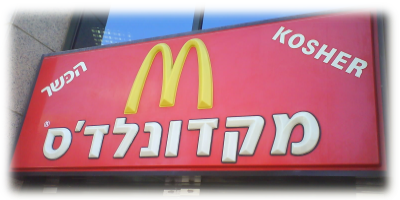 Hotel
By Jeff A. Benner
The Hebrew word מלון (malon, Strong's #4411) is the Modern Hebrew word for a hotel or inn and is of Biblical origin and found eight times in the Hebrew Bible for a "lodging-place." It is used for the first time in Genesis 43:27.
And as one of them opened his sack to give his ass provender in the inn, he espied his money; for, behold, it was in his sack's mouth. (KJV)
This noun is derived from the Hebrew verb לון (lun, Strong's #3885) meaning "to lodge."
---
If you would like to be notified of new articles from this website...

---
Related Pages by Jeff A. Benner
---