Topics

Definition of Modern Hebrew Words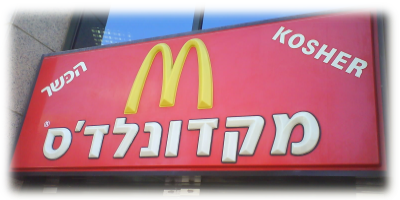 Gender
By Jeff A. Benner
All languages use "gender" in its grammar. In English, the word "he" is a masculine gender pronoun, the word "she" is a feminine gender pronoun and the word "it" is the neuter gender pronoun.

The Hebrew word for "gender" is מין (miyn, Strong's #4327) and is the word used in the following verse.
And God said, Let the earth put forth grass, herbs yielding seed, and fruit-trees bearing fruit after their kind, wherein is the seed thereof, upon the earth: and it was so. (ASV, Genesis 1:11)
In Hebrew, there are only two genders, masculine, זכר (zakar, Strong's #2145), and feminine, נקבה (ne-qey-vah, Strong's #5347). While most nouns in English, such as land and sky, are neuter nouns, in Hebrew all nouns are either masculine or feminine. The Hebrew word ארץ (e-rets, Strong's #776), meaning "land" is feminine and the word שמים (sha-ma-yim, Strong's #8064), meaning "sky" is masculine.
And when the woman saw that the tree was good for food, and that it was pleasant to the eyes... (KJV, Genesis 3:6)
In this verse, the English translation uses the neuter pronoun "it" because the word "tree" is a neuter noun. However, in Hebrew, the masculine gender pronoun הוא (hu, Strong's #1931) is used because the Hebrew noun עץ (eyts, Strong's #6086), meaning "tree," is a masculine gender noun.
---
If you would like to be notified of new articles from this website...

---
Related Pages by Jeff A. Benner
---