AHRC Logo on Follower's Hit Album
Tell them who I AM
---
Follower's Album Tell them who I AM is available through...
iTunes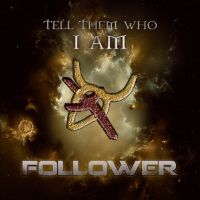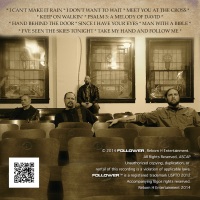 ---
Hello Jeff

I wanted to share the exciting news.

The album did get nominated. Not just one, but three nominations.

FOLLOWER has been nominated in the following categories:
2015 Christian/Gospel Group of the Year
2015 Christian/Gospel Song of the Year: "Skies Tonight"
2015 Christian/Gospel Album of the Year: "Tell Them Who I AM"
Interesting enough, the song they selected has a voice over part at about 4:20 into the song. It is YHVH speaking, and it actually says "I AM the Aleph and the Tav" in the song at that point. I have attached that portion of the song. (we used the name Yehovah, as we felt a lot of Christians know "Jehovah") We know no one really knows how to say it perfectly. Unless, as you say, we find a tape recorder of Moses.

So the album and the song, both sending the message of the Aleph and Tav, are both nominated.

Here is a link to the nominee listing.

Shalom

Paul D. Franklin
Follower Rock Band


---
UPDATE

I received an eMail from Paul and his band Follower won the "2015 Group of the year Christian/Gospel" for the album "Tell them who I AM." Congratulations to Paul and the band!